ARFON Maison d'édition
ARFON HOUSE OF EDITION
was created in 1996 by Geneviève Fontan. Editions Arfon publish mainly books on the heritage of perfume and Collections, in the category "Fine Arts".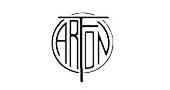 No articles to display

.

Our Guarantees
Not happy with your purchase?
Our "Satisfied or Reimbursed" policy allows you to return your purchase within 7 days of delivery.

All the items present on our website are physically stocked at our warehouse and have been authenticated by a licensed expert prior to being offered online. Each item is delivered with an invoice and certificate guaranteeing its compliance to the state of its condition and its authenticity.
Making a purchase on the
Opportunities
website is the guarantee of a secure and standard method of payment. Your credit card details are encrypted and protected
(SSL security protocol).
We also use
3D Secure
, a protocol that provides an additional layer of security for online payments.

Informations
Contacts
Our expert in fashion and luxury accessories:

Tel: (+33) 0977 196 877 (price of a local call)
Tel: (+33) 670 176 392
Tel: (+376) 33 91 91 (Andorra)
---
Mon-Sat, 9am to 5pm
---